Stories
Read about what's happening in our VA Charleston health care community.
Opening up about challenges you're facing in life can be difficult. One of the tools in mental health recovery that is being used both inside and outside of VA are peer support specialists—someone with a mental health disorder who is actively engaged in his/her own recovery.
Ralph H. Johnson VA Medical Center, along with community partners Palmetto Goodwill and Palmetto Warrior Connection, will host the 19th Annual Stand Down Against Veteran Homelessness this Friday, Oct. 19 from 8:00 a.m. until 2:00 p.m.
The Ralph H. Johnson VA Medical Center Community Care team has a simple, but complex, goal - to let no one fall through the cracks.
For the sixth year, members of Ralph H. Johnson VA Medical Center's Diversity Committee and other staff celebrated the local lesbian, gay, bisexual and transgender community by participating in Charleston's annual Pride Parade on Sept. 22.
September is recognized as Suicide Prevention month—a dedicated time aimed at educating clinicians, health care staff and the general public about suicide prevention and potential warning signs.
Answering the phone with a smile, listening to a Veteran's need and accurately transferring that caller to the appropriate office may seem like a simple task but try completing that action upwards of 500 times during a bustling day shift at Ralph H. Johnson VA Medical Center.
On Sept. 25, The Ralph H. Johnson VA Medical Center's Trident Clinic in North Charleston will host its second Veteran Health Fair from 9 a.m. to 1 p.m. at 9237 University Blvd.
The Ralph H. Johnson VA Medical Center is building a team of Veterans to send to the National Disabled Veterans Winter Sports Clinic in April 2019.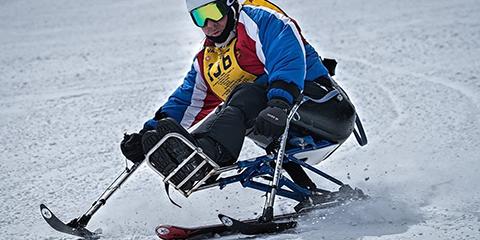 Peter Demos, though most employees know him as "Pete", is a housekeeper in the Environmental Management Service (EMS) at the Ralph H. Johnson VA Medical Center.
This Wednesday, July 4, Americans will gather together to celebrate Independence Day, a federal holiday that commemorates the forming of the United States of America through the adoption of the Declaration of Independence on July 4, 1776.