Stories
Read about what's happening in our VA Charleston health care community.
In the spotlight at VA Charleston
The Ralph H. Johnson VA Health Care System was recently named the only 5-star medical facility in the state of South Carolina for patient satisfaction by the Centers for Medicare and Medicaid Services (CMS).
In the spotlight at VA Charleston
The Ralph H. Johnson VA Health Care System is proud to announce one of their very own employees was promoted to the rank of Brigadier General in the U.S. Air Force Reserve, Chaplain John Painter.
The Ralph H. Johnson VA Medical Center is building a team of Veterans to send to the National Disabled Veterans Winter Sports Clinic in April 2019.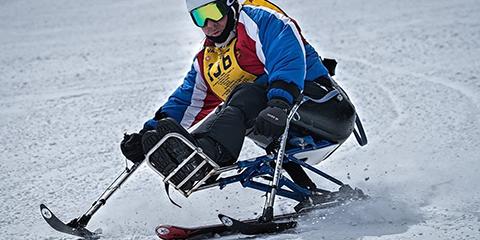 Peter Demos, though most employees know him as "Pete", is a housekeeper in the Environmental Management Service (EMS) at the Ralph H. Johnson VA Medical Center.
This Wednesday, July 4, Americans will gather together to celebrate Independence Day, a federal holiday that commemorates the forming of the United States of America through the adoption of the Declaration of Independence on July 4, 1776.
In May, during the Ralph H. Johnson VAMC Hospital Week Celebration, employees throughout the medical center, clinics and off-site locations were asked to participate in a Digital Scavenger Hunt.
Hope can seem scarce when serious medical issues occur, but that's exactly what the Charleston RiverDogs brought to Veterans and families at Fisher House Charleston on June 14 as they celebrated HOPE Week 2018.
For the fifth year, the Ralph H. Johnson VA Medical Center has teamed up with local radio station 103.5 WEZL to host a special military appreciation seating area at the station's Party in the Park summer concert series.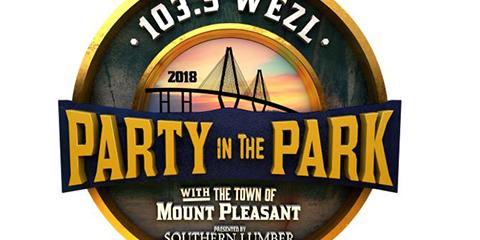 Friends of Fisher House Charleston President Maj. Joshua Strimple, U.S. Army Reserve paid tribute to the more than 650,000 Veterans who have died in battle while sharing his own poignant story of service during his keynote address at a Memorial Day ceremony held May 25.
The eighth annual VA2K Walk and Roll, held at VA's across the U.S. on May 16, got employees moving while supporting homeless Veterans with donated items. The event, which kicked off at 11:00 a.m. at the main hospital, had more than 20 walkers on the 1.2 mile course within the first 30 minutes.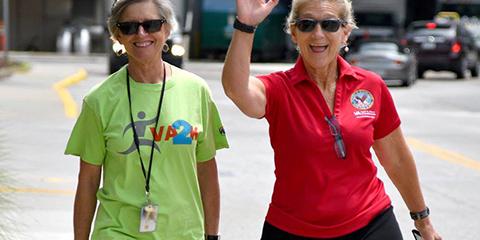 This year, on the Wednesday before Mother's Day, the Trident VA Outpatient Clinic held its very first baby shower to honor and support local Veteran patients of the Ralph H. Johnson VA Medical Center as they prepare to welcome new children into their family.
What if you were never able to see clearly, or you were always uncomfortable with dry itchy eyes? The scleral lens may be the answer you've been looking for.