Stories
Read about what's happening in our VA Eastern Colorado health care community.
As the COVID-19 pandemic response normalized physical separations, Choose Home, a nationally funded initiative for senior Veterans, guaranteed social connections. With vaccinations underway and restrictions easing, the Colorado Springs-based pilot program is ready to expand.
Hard work has earned 20-year-old youth volunteer Anit Tyagi a $7,500 scholarship for his ongoing dedication to serving Veterans with the emergency medical team at VA Eastern Colorado Health Care System (ECHCS).
"I didn't cry about it until one of these events," said Marine Veteran Zachary Tidwell on a break before his next ski-bike ride on Eldora mountain.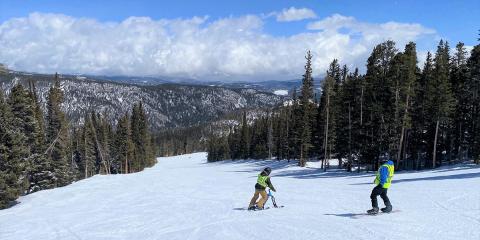 Shortly after the issuance of a statewide Stay-At-Home order, VA Eastern Colorado Health Care System received a bulk meal donation from a nearby cafe. Since then, community organizations have donated over 15,000 meals.