Stories
VA Milwaukee health care top stories.
Efforts to better serve rural Veterans took a major step forward Tuesday during an event in Fond du Lac.
U.S. Department of Veterans Affairs Secretary Denis McDonough got a handful — and an earful — during his visit to the Milwaukee VA Medical Center Aug. 31.
The Milwaukee VA Medical Center was honored Tuesday for energy-saving projects that have saved millions of dollars in utility costs and reduced its carbon footprint.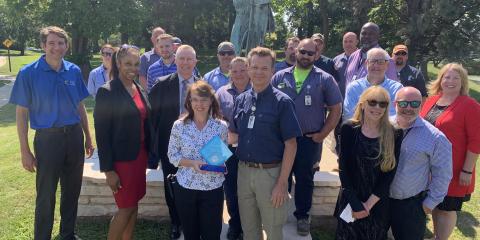 A.J. Mohammed didn't see his tee shot whistle down the fairway and fade a little to the right Saturday on the first hole at Brookfield Hills Golf Course.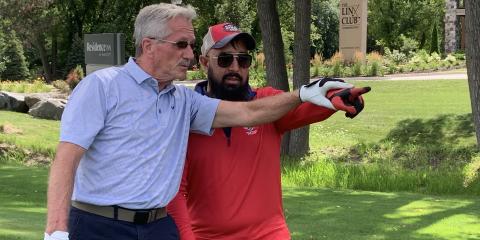 To be the "best of the best," you have to practice. And practice. And practice.
Emerald Knudson and Lou Gehrig have something in common.
The Emergency Department at the Milwaukee VA Medical Center has been named one of the best in the country by the Emergency Nurses Association.
How do you get to Carnegie Hall? Practice.
Veterans living in the Milwaukee Soldiers Home will be tending gardens and playing cornhole this summer, thanks to the work of fellow Veterans.
The Community Living Centers at the Milwaukee VA Medical Center have earned a five-star rating – the highest possible – thanks to a new approach that breaks down silos and embraces collaboration.