Stories
Read about what's happening in our VA Salt Lake City health care community.
Due to unprecedented COVID-related supply chain disruptions, hospitals in the United States are experiencing a shortage of contrast media (sometimes referred to as X-ray dye) used to perform CT scans.
The job of pharmacy technicians at VA Salt Lake City Health Care System is far different from working in a retail pharmacy.
Chelsea Snoey wanted to be a part of something bigger than herself – to serve her country. The shy teen joined the Navy right out of high school eager to make a difference and see the world. A world that would quickly reveal its ugly side.
A fourth tour in Afghanistan would change his life forever. The unthinkable happened fast for 25-year-old Marine Corps Veteran Ryan Garza. In 2011, an IED blast rocked the seven-ton truck he was riding in badly injuring his leg.
Welder, plumber, firefighter, damage control professional and self-proclaimed "bedazzler" Gayle-Jayne Allyson, an Army and Coast Guard Veteran, who served from 1987 to 1997 is not only unstoppable, but unmistakable.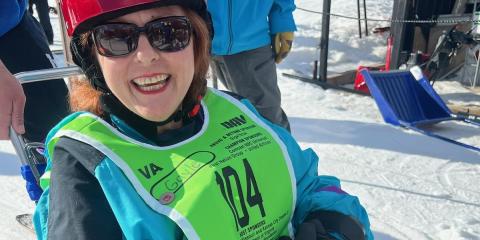 Registered nurses serve in every aspect of health care, ensuring Veterans receive the best possible care.
Medical Support Assistants are front line workers, helping providers deliver the best possible care to Veterans.
The Department of Veteran Affairs appointed Angela D. Williams, Pharm D, MS, VHA-CM, as the new Director of the VA Salt Lake City Health Care System.
This is what preparedness looks like. This is what it takes to be ready. We must know how to handle the unthinkable; the last two years have taught us that.
VA prosthetist Dave Draper cast and custom fit Tyler Burdick's snowboard feet. It's one of many different "feet" the Navy Veteran has depending on his sporting mood.