Stories
Here's new information on the Atlanta VAHCS
Hosting Veteran food distributions in various locations is an example of the AVAHCS commitment to implementing solutions to addressing pervasive food security" says Dr. Anthony Cooper, AVAHCS, Chief, Center of Development and Civic Engagement.
"I started at the VA as an MSA. I spoke with Veterans and tried calming them down before they spoke with providers. I was going through therapy and later recommended to become a peer specialist," said Rosalyn.
After losing his wife of 55 years, one Veteran decided to take ownership of his health and wellbeing through music and sports. At 76, he is going strong with the help of his support groups.
Joe Smith fought through man adversities which paid off at the NVGAG. His hard work earned him the coveted George Gangi Inspiration Award.
Veterans who receive care at the AVAHCS are participating in the National Veterans Wheelchair Games.
Director Ann Brown and staff led a Veterans' Town Hall to address concerns and questions.
Dr. Anthony Cooper, Chief, Center for Development and Civic Engagement (CDCE), received the Veteran of the Year Award for Greater Atlanta from The Warrior Alliance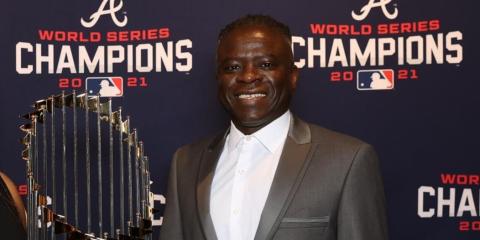 Howard feels his position as a trainer allowed him to hide a personal secret. "I got to a point where I said, 'I am done'," he said. "Then there was a voice that told me to call the Crisis Hotline and that kind of got the ball rolling".
Dr. Maria Ribeiro has been selected as a recipient of the Unsung Heroine Award as part of the Emory Women of Excellence Award, presented by the Center for Women at Emory and the Office of Diversity, Equity, and Inclusion. Each year, an award ceremony celebrating those who have demonstrated extraordinary dedication to issues affecting women at Emory and in the larger community is held.
During the holiday season, the staff of the Atlanta VA Healthcare System continued to provide services and care to Veterans while also spreading cheer and joy with the gift of giving.