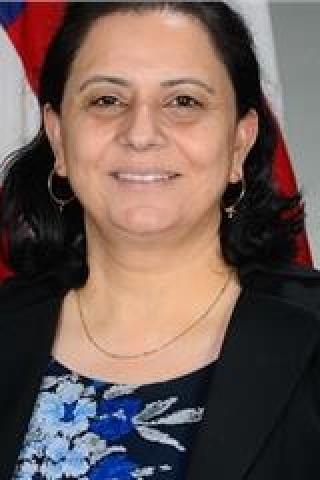 Dr. Monica Sharma was appointed as Acting Chief of Staff of VA Bedford Healthcare System in October 2022.
Dr. Sharma joined VA Bedford Healthcare System in 2004 as a Primary Care Physician, promoted in 2008 to Primary Care Firm Chief and promoted again in 2010 to Service Line Manager/Associate Chief of Staff for Primary Care. Dr. Sharma holds an academic appointment at the Boston University School of Medicine. She was a Clinical Instructor from 2011 - May 2022 and in June 2022 became an Assistant Professor at Boston University School of Medicine.
She has also been an active promoter of research at the Bedford VA HCS supporting several HSR&D projects with Primary Care applications. Dr. Sharma is board certified by the American Board of Internal Medicine. She graduated from Indira Gandhi Medical College, Shimla, India and completed Internship and Residency in Internal Medicine at the State University of New York at Buffalo School of Medicine and Bio-Medical Sciences.