Stories
VA Boston health care top stories.
Mild traumatic brain injuries are not visible, not readily identified, and often overlooked.
German Shorthaired Pointers typically aren't the breed you think of when you hear about police dogs.
Navy Veteran Kevin Walker served as a surgical technician.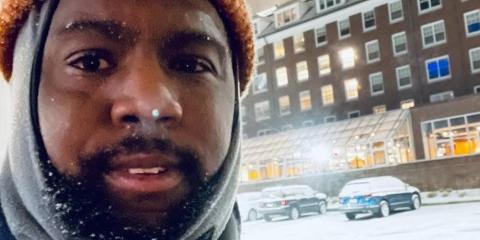 The 2022 Healthcare for Homeless Veterans, or HCHV, Excellence in Advocacy Award was presented to five members of the Museum of Fine Arts' Access to Art Program during the VA Boston Healthcare System's sixth annual Community Partners Appreciation Ceremony, June 23, 2022, at the Brockton VA Campus.
In the early morning hours of Feb. 22, 2022, a fire broke out at the Acorn Hill Home in Middleboro, Mass., because of an unattended candle in a bedroom.
Congratulations to Charles Franklin, whose rideshare program received an American Spirit Award at the 76th Annual VAVS National Advisory Committee Meeting and Conference in Denver, Colorado.
Starting Monday, April 18, 2022, the VA Boston Healthcare System launches a single toll-free number, 1-800-865-3384, to connect Veterans to dedicated and aligned clinical and administrative staff 24/7.