Stories
Read about what's happening in our VA Eastern Colorado health care community.
A fourth tour in Afghanistan would change his life forever. The unthinkable happened fast for 25-year-old Marine Corps Veteran Ryan Garza. In 2011, an IED blast rocked the seven-ton truck he was riding in badly injuring his leg.
They were pioneers during a time their country needed them most, yet they were also America's best kept secret until recently. The Women Air Force Service Pilots of World War II paved the way for women in the military today. 100 year old WASP Veteran Nell Bright is the epitome of Upholding Valor.
Throughout the VA Eastern Colorado Health Care System, everyone worked tirelessly to care for our Veteran population as the COVID-19 pandemic arrived in the United States.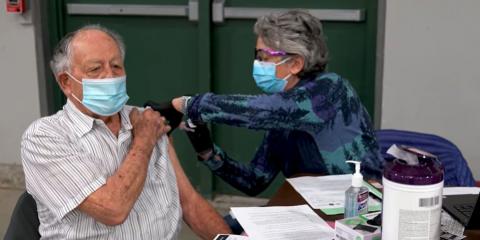 It's been 20 years since 9/11 shook our nation to its very core. We marked that sobering day with humanity and heroism. With communities calling for justice, a new generation started enlisting.
Chronic pain was something Army Veteran Magdalen Jean-Baptiste believed she'd experience for the rest of her life. That was until one day when a box arrived at her doorstep packed with an iPad, a Fitbit and more.
To improve intensive management and care coordination for Veterans, VA Eastern Colorado Health Care System expanded its home-based primary care program in Southern Colorado. An interdisciplinary team is now offering comprehensive primary care in the homes of Veterans.
As the COVID-19 pandemic response normalized physical separations, Choose Home, a nationally funded initiative for senior Veterans, guaranteed social connections. With vaccinations underway and restrictions easing, the Colorado Springs-based pilot program is ready to expand.
Hard work has earned 20-year-old youth volunteer Anit Tyagi a $7,500 scholarship for his ongoing dedication to serving Veterans with the emergency medical team at VA Eastern Colorado Health Care System (ECHCS).
"I didn't cry about it until one of these events," said Marine Veteran Zachary Tidwell on a break before his next ski-bike ride on Eldora mountain.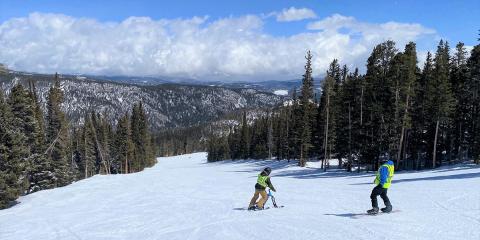 Shortly after the issuance of a statewide Stay-At-Home order, VA Eastern Colorado Health Care System received a bulk meal donation from a nearby cafe. Since then, community organizations have donated over 15,000 meals.