Stories
Read about what's happening in our VA Eastern Oklahoma health care community.
Veterans, did you know that you can now check-in to your VA appointments from your smartphone?
Veterans undergoing procedures in the Endoscopy Clinic are required to have a driver accompany them to their procedure and also drive them home. But arranging for someone to accompany them is not always possible.
The Jack C. Montgomery VA Medical Center (JCMVAMC) is pleased to announce that it has been named a top performer in the Human Rights Campaign Foundation's 15th anniversary edition of the Healthcare Equality Index (HEI).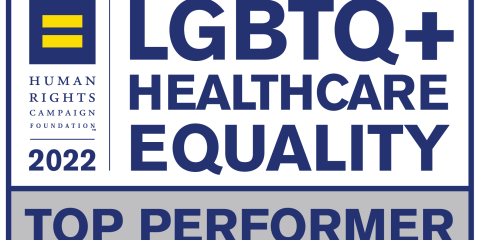 Robert Rodriguez played his first round of golf at the age of 29 while still in the U.S. Air Force. He quickly fell in love with the game.
Veterans are invited to stop by the main lobby of the Jack C. Montgomery VA Medical Center on April 11 & 14 from 12:30 p.m. to 2:30 p.m. to complete an advance directive.
Beginning April 16, the Ernest Childers VA Outpatient Clinic in Tulsa will no longer be open Saturdays.
VA recognizes March 21-25 as Lesbian, Gay, Bisexual, Transgender, and Queer (LGBTQ+) Health Awareness Week and March 31 as Transgender Day of Visibility.
Social workers play an important role in VA health care by providing support to Veterans, families, and caregivers. You will find them in many service areas ready to help with anything from managing stress-related issues to assisting with finances, housing, and questions about treatment.
After more than a year of research and coordination, Eastern Oklahoma VA Health Care System (EOVAHCS) is pleased to announce that registered nurses (RNs) will see increases in pay.
Veteran William Shockey served in the Marine Corps from 1975 to 1979, but didn't seek to use his VA benefits right away.