Stories
Read about what's happening in our VA Eastern Oklahoma health care community.
There is a lot to remember when it comes to managing your prescriptions. For Veterans, VA staff is always ready to answer any questions you may have about getting refills, drug interactions and possible side effects.
Off and on for more than 28 years, Air Force Veteran Norman Blackwell has been fighting cancer.
They were pioneers during a time their country needed them most, yet they were also America's best kept secret until recently. The Women Air Force Service Pilots of World War II paved the way for women in the military today. 100 year old WASP Veteran Nell Bright is the epitome of Upholding Valor.
Throughout the Eastern Oklahoma VA Health Care System, everyone worked tirelessly to care for our Veteran population as the COVID-19 pandemic arrived in the United States.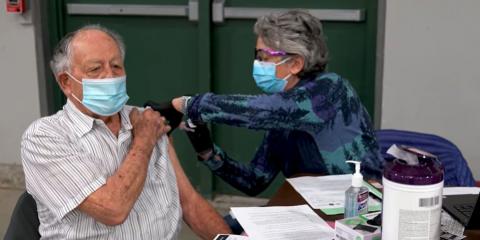 The Eastern Oklahoma VA Health Care System's Black Employment Committee is hosting a Christmas Dinner for Veterans without families on Dec. 19 from 3 to 5 p.m. at the Jack C. Montgomery VA Medical Center.
The Eastern Oklahoma VA Health Care System will host a Telephone Town Hall for Veterans living in the Vinita area next Thursday, Dec. 16, 6 p.m. to discuss the future of the Vinita VA Outpatient Clinic.
Eighty years later he can still hear the sirens wailing from Battleship Row. The sounds are what he remembers most from that day. That, and the fires.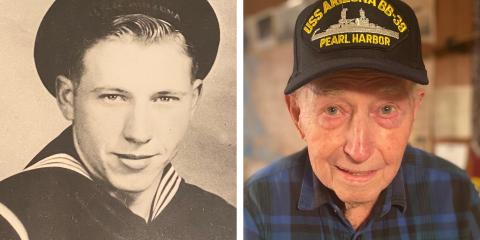 Holidays can be a time of joy with traditions, spending time with family and eating good food. However, for some the holidays are filled with increased stress and temptations that leave you feeling guilty and New Year's resolutions to eat healthier next time.
This month, we will provide several virtual for our caregivers to provide resources and thank you for your service.
The Eastern Oklahoma VA Health Care System (EOVAHCS) is offering Moderna and Johnson & Johnson (J&J) vaccine booster shots to enrolled Veterans, as well as their spouses and caregivers.