VA Erie health care
At the VA Erie Healthcare System, our expert health care teams focus on your needs and the needs of other Veterans, your families, and caregivers. Find a health care facility near you, and manage your health online. Sign up for community events and updates, and learn what's new at your local VA medical center and clinics.
Manage your health online
In the spotlight at VA Erie health care
Stories
The Erie VA Medical Center is an honored and proud recipient of the 2022 Top 25 Environmental Excellence Awards and a Circles of Excellence Award presented by Practice Greenhealth.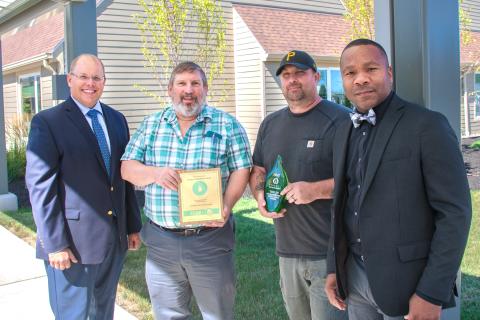 See all stories
Events
When
Tuesday, Sep 27, 2022
8:30 a.m. – 12:00 p.m.
ET
See all events
Get updates from VA Erie health care