Stories
Read about what's happening in our VA Erie health care community.
Primary Care, Whole Health provider Dr. Linda Peng receives recognition as an outstanding healthcare provider.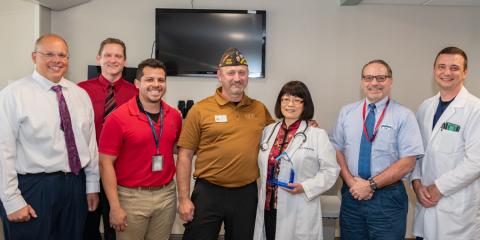 Chaplains are essential to VA and have long been recognized as part of complete and holistic health care for our Veterans.
The Erie VA Medical Center is an honored and proud recipient of the 2022 Top 25 Environmental Excellence Awards and a Circles of Excellence Award presented by Practice Greenhealth.
Erie VA Medical Center kicks off the 7-day-long celebration of National Nurses Week with a Nurses Week Tea and Award Ceremony.
Healing after MST can take time. No matter how long it's been, VA is here to help.
Erie VAMC empowered Veterans with diabetes to "Live Whole" by offering a Whole Health (WH) Shared Medical Group (SMG) over a 7-month period. The interdisciplinary team used the VA Whole Health model and delivered shared medical appointments for those with diabetes.