Wellsville VA Clinic
Location and contact information
Everyone must wear a mask and practice physical distancing.
We may screen you for COVID-19 symptoms at the entrance.
Approved visitors only. Ask your care team who can visit.
Ask your team about phone or video appointment options.
Check on Mondays for each facility's latest guidelines.
Address
3458 Riverside Drive, Route 19
Wellsville, NY 14895-9581
Phone numbers
Clinical hours
Mon: 8:00 a.m. to 4:30 p.m.
Tue: 8:00 a.m. to 4:30 p.m.
Wed: 8:00 a.m. to 4:30 p.m.
Thu: 8:00 a.m. to 4:30 p.m.
Fri: 8:00 a.m. to 4:30 p.m.
Sat: Closed
Sun: Closed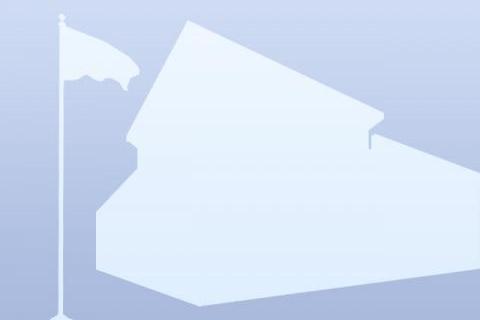 Prepare for your visit
Click on a topic for more details.
Cost: Free
Wheelchair availability:  wheelchairs available upon arrival for patients who need them to access the building.
Van services for Veterans
DAV vans
Hours: Individual van schedules vary
We work with Disabled American Veterans and county Veterans Affairs directors to provide transportation for Veterans and authorized caregivers to get to scheduled medical appointments.
Non-DAV van services
Many localities in the region provide other van services to Veterans.
Learn more about DAV and the other van services available in your county
Shuttle service at 
Coming soon!
Local transportation services
Coming soon!
Other services
Coming soon!
Beneficiary travel
Beneficiary travel benefits include round-trip transportation from your home to the medical center, mileage reimbursement, or special mode transport. 
In the spotlight at VA Finger Lakes health care
Health services offered here
Click on a service for more details like location, contact, and appointment information.
Dermatology
Common conditions:
psoriasis, eczema, skin cancer, acne, rosacea, allergic skin diseases, ulcers
Our dermatologists offer expert treatment for a range of conditions that affect your skin, hair and nails—from acne to psoriasis to skin cancer. We also offer skin cancer screening and education.
We provide care for many medical and surgical skin conditions. Our dermatology services include:
Medically necessary treatments for skin conditions like skin cancer and rashes
Specialized treatments for acute (short-term) and chronic (long-lasting) skin conditions, like psoriasis, eczema, warts, and fungal illnesses
Evaluation, biopsy, and treatment of cancerous or pre-cancerous skin conditions, like abnormal moles and lesions.
Referrals for complex conditions
Teledermatology (a telehealth resource), which gives patients quick access to expert opinions
Laboratory and pathology
We offer blood tests and other advanced testing services to help you and your VA health care team monitor your health, find and understand any health problems and make informed treatment decisions.
Our laboratories provide a full range of clinical and diagnostic testing services. Our laboratory and pathology services include:
Study of blood, urine, and other bodily fluids for illness management
Testing for infectious diseases
Cytopathology (study of unusual cells) and surgical pathology (study of tissue removed during surgery)
Autopsy services
Mental health care
Common conditions:
addiction, depression, anxiety, trauma, PTSD, bipolar disorder, schizophrenia, OCD
If you're struggling with issues like PTSD, depression, grief, anger or trauma, we offer counseling and other support. All VA health care facilities offer same-day help. You may qualify even without enrolling in VA health care.
Our medical center and clinics provide consultation, evaluation, and treatment for a range of issues that may impact your mental health or emotional well-being. Our confidential outpatient services include individual and group therapy for:
Psychiatric disorders such as schizophrenia, bipolar disorder, and depression
Marriage and relationship problems
Post-traumatic stress disorder (PTSD)
Anxiety, addictive behaviors, and personality disorders
Aggressive or self-harming behaviors
Nutrition, food, and dietary care
Our nutrition experts work closely with you and your care team to help make sure you're getting the nutrition you need to get and stay as healthy as possible.
Our registered dietitians can help you maintain or improve your health with good nutrition tailored to your needs. Through group, individual, and telehealth sessions, we provide nutrition education and counseling in areas such as:
Cardiovascular and heart health
Chronic kidney disease
Diabetes (including gestational diabetes)
Eating disorders and digestive health
Pregnancy and postpartum nutrition
Weight management
Optometry
Common conditions:
vision exams, prescription eyeglasses, contact lenses
Our optometrists offer you routine eye exams, preventive vision testing and treatment for conditions like glaucoma. We also provide prescriptions for eyeglasses and other assistive devices.
Our optometrists provide many eye-related services and treatments like:
Vision services and eye exams
Treatment for diseases and injuries of the retina, cornea, and other parts of your eye
Low-vision services for conditions like macular degeneration that can't be corrected by glasses, surgery, or medication
Special eye exams for diabetic patients
Podiatry
Common conditions:
arthritis, bunions, diabetic foot care, foot deformities, skin and nail conditions
Our podiatry specialists evaluate and treat a wide range of injuries, diseases and disorders that affect your feet and ankles—from ingrown toenails to inflammation to diabetic foot ulcers.
Contact information
Wellsboro VA Clinic
1835 Shumway Hill Road
Hours
Mon.

8:00 a.m. to 4:30 p.m.

Tue.

8:00 a.m. to 4:30 p.m.

Wed.

8:00 a.m. to 4:30 p.m.

Thu.

8:00 a.m. to 4:30 p.m.

Fri.

8:00 a.m. to 4:30 p.m.

Sat.

Closed

Sun.

Closed
Appointments
Contact us to schedule, reschedule, or cancel your appointment. If a referral is required, you'll need to contact your primary care provider first.
Referral required? Yes
Walk-ins accepted? Yes
After years of walking, running, marching, jumping, rappelling, and parachuting, many Veterans experience trouble with their feet and ankles. We can help treat those problems so you can continue to enjoy an active lifestyle. Our podiatry services include:
Arthritis care for inflamed, swollen, or damaged joints
Foot and ankle fracture treatment; repair of cartilage, torn tendons and ligaments
Injections to reduce pain and swelling
Joint arthroplasty (surgical repair or reconstruction) and replacement
Minimally invasive surgery and post-surgical rehabilitation
Foot health maintenance procedures (bunion removal, resurfacing, and nail trimming)
Primary care
Your VA primary care provider will work closely with you to plan for all the care you need to stay healthy and well throughout your life, including immunizations and vaccinations. They will also work with family members or caregivers who support you.
Contact information
Wellsville Clinic
3458 Riverside Drive
Route 19
Hours
Mon.

8:00 a.m. to 4:30 p.m.

Tue.

8:00 a.m. to 4:30 p.m.

Wed.

8:00 a.m. to 4:30 p.m.

Thu.

8:00 a.m. to 4:30 p.m.

Fri.

8:00 a.m. to 4:30 p.m.

Sat.

Closed

Sun.

Closed
Appointments
Contact us to schedule, reschedule, or cancel your appointment. If a referral is required, you'll need to contact your primary care provider first.
Referral required? Yes
Walk-ins accepted? Yes
Schedule an appointment online
A strong network of family and internal medicine specialists and services can offer you the best possible care. Internal medicine doctors (internists) prevent, diagnose, and treat adult diseases. Doctors who specialize in family medicine provide primary health care to the entire family. Your primary care team can coordinate the many services you receive such as:
Labs and blood work
Mental health care
Women's health care
Radiology
Social services
Telehealth
Get updates from VA Finger Lakes health care