A Special Thank You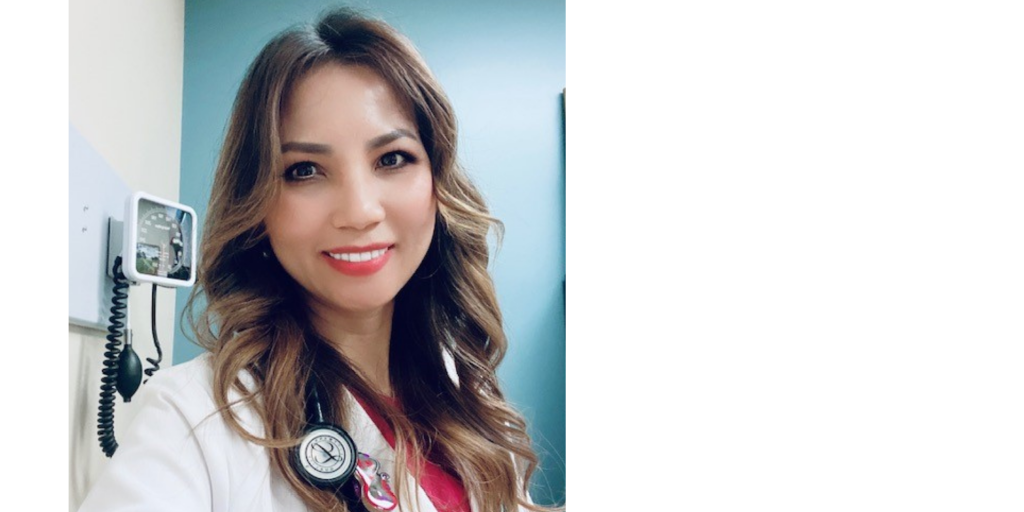 Ngoc Duong, a physician assistant at the Katy VA Outpatient Clinic
Army Veteran Charles Bankhead, from Bryan, Texas recently took the time to write a very special thank you letter about one of his providers at the Katy VA Outpatient Clinic.
Bankhead, who served two tours in Vietnam, said he was so touched and impressed by the care he received from Ngoc Duong, a physician assistant at the Katy VA Outpatient Clinic, he felt compelled to reach out to the Houston VA Director directly.
"Ms. Duong is the first Vietnamese person I have talked with since I returned from the Vietnam war in 1970," he said.  "I looked into her eyes and I could tell immediately that she sincerely cared about me.  She made a special effort to get to know me and takes extra time to explain things to me when I come in for an appointment.  I really can't thank her enough."
Bankhead lives more than 80 miles from the Katy Outpatient Clinic and although there are other VA healthcare sites closer to his home, he said he chooses to travel to the Katy Clinic because of the great care he gets there. 
"I feel that I can relax when I have an appointment with Ms. Duong, because I know she has my back," he said.  "That's worth a little extra driving and a whole lot more."
Duong joined the Houston VA after graduating from Baylor College of Medicine in 2005.   She transferred from the main Houston medical center to the Katy Outpatient Clinic in 2018 and works as a physician assistant in five different specialties. 
"It is truly my pleasure to care for Mr. Bankhead," she said.  "He has shared stories of his military service in Vietnam with me and I feel honored and privileged to know him."
See all stories