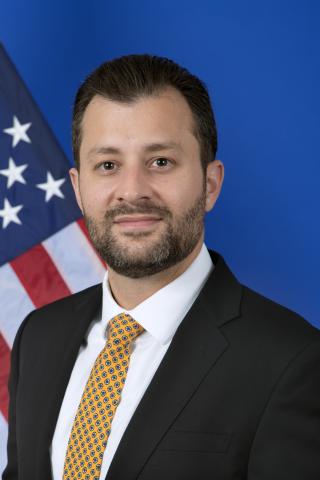 Ryan Mancari MBA
Associate Director for Resources
VA Loma Linda health care
Phone: 909-825-7084
Ryan Mancari currently serves as the Associate Director for Resources.
Mr. Mancari was appointed Associate Director for Resources at the VA Loma Linda Healthcare System on October 21, 2021. In this capacity, he is charged with the overall administration of Facility Management, Environmental Management, Supply Chain Management, Finance, Occupational and Environmental Safety, Police, Biomedical Engineering, Human Resources, Information Technology and Emergency Management.
Prior to this role, Mr. Mancari served as VA Loma Linda's Assistant Director and was the Group Practice Manager at the Washington DC VA Medical Center.  In addition, he was a Health System Specialist in the Office of the VHA Chief of Staff and the Office of Primary Care Services.  Mr. Mancari started his career in 2011 as an Administrative Fellow in the Graduate Healthcare Administration Training Program at the South Texas Veterans Health Care System
Mr. Mancari is a native of Upstate New York where he earned a Bachelor of Science in Psychobiology from Binghamton University in 2008 and a Master of Business Administration in Healthcare from Union Graduate College in 2011.