Stories
Read about what's happening in our VA Montana health care community.
HELENA, Mont. – The Montana VA is making its Appointment Verification letter more accessible to Veterans eligible for Beneficiary Travel.
FORT HARRISON, Mont — Today, Montana VA Health Care System (Montana VA) is implementing COVID-19 Health Protection Levels as part VA's consistent, nationwide approach for Veterans Health Administration (VHA) facilities to adjust COVID-19 safety protocols locally as needed.
HELENA, Mont. -- The Fort Harrison VA Medical Center is celebrating it's 100th Anniversary of serving American Veterans on May 20. The hospital is offering a rare glimpse at the last 100 years in a new video released on May 17.
HELENA, MT – A U.S. Veterans Affairs Police Officer stationed in Montana was awarded the distinction of Honor Graduate on May 6 at the Law Enforcement Training Center's Police Officer Standardization Training in Little Rock, Arkansas.
Chelsea Snoey wanted to be a part of something bigger than herself – to serve her country. The shy teen joined the Navy right out of high school eager to make a difference and see the world. A world that would quickly reveal its ugly side.
The Montana VA Health Care System has updated its Community Care process for self-scheduling.
Montana VA Health Care System is excited to celebrate the grand opening of the new David J. Thatcher VA clinic at 11 a.m. on Jan. 28 in Missoula.
They were pioneers during a time their country needed them most, yet they were also America's best kept secret until recently. The Women Air Force Service Pilots of World War II paved the way for women in the military today. 100 year old WASP Veteran Nell Bright is the epitome of Upholding Valor.
Throughout the Montana VA Healthcare System, everyone worked tirelessly to care for our Veteran population as the COVID-19 pandemic arrived in the United States.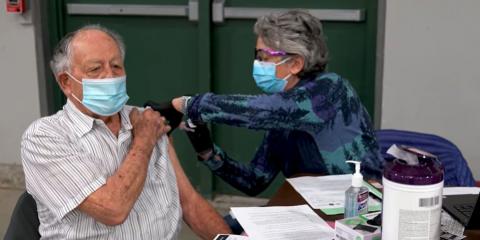 Helena, Mont.— The Montana VA Health Care System (Montana VA) launches its COVID booster shot vaccination campaign Nov. 4. Veterans and their spouses, household family members, and caregivers are eligible to receive the Moderna and Janssen (J&J) through Montana VA.