Downtown West VA Clinic
Our outpatient clinic offers vision care (optometry). Below, you'll find our address and hours, parking and transportation information, and the other health services we offer at our Downtown West VA Clinic in Knoxville.
Location and contact information
Address
1521 Downtown West Boulevard
Knoxville, TN 37919-5458
Phone numbers
Clinical hours
Mon: 7:00 a.m. to 5:00 p.m.
Tue: 7:00 a.m. to 5:00 p.m.
Wed: 7:00 a.m. to 5:00 p.m.
Thu: 7:00 a.m. to 5:00 p.m.
Fri: 7:00 a.m. to 5:00 p.m.
Sat: Closed
Sun: Closed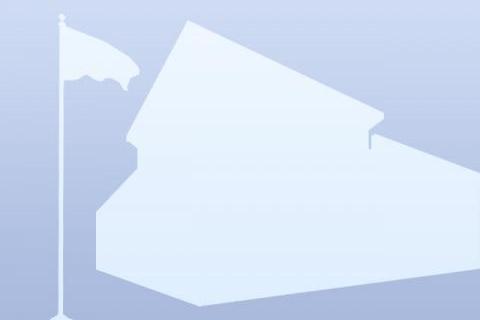 Prepare for your visit
Click on a topic for more details.
Cost: Free
Wheelchair availability: Wheelchairs are available upon arrival for patients who need them to access the building.
Van services for Veterans
DAV vans
Hours: Individual van schedules vary
We work with Disabled American Veterans and county Veterans Affairs directors to provide transportation for Veterans and authorized caregivers to get to scheduled medical appointments.
Non-DAV van services
Many localities in the region provide other van services to Veterans.
Learn more about DAV and the other van services available in your county
Shuttle service at 
Coming soon!
Local transportation services
Coming soon!
Other services
Coming soon!
Beneficiary travel
Beneficiary travel benefits include round-trip transportation from your home to the medical center, mileage reimbursement, or special mode transport. 
In the spotlight at VA Mountain Home health care
Health services offered here
Click on a service for more details like location, contact, and appointment information.
Optometry
Common conditions:
vision exams, prescription eyeglasses, contact lenses
Our optometrists offer you routine eye exams, preventive vision testing and treatment for conditions like glaucoma. We also provide prescriptions for eyeglasses and other assistive devices.
Contact information
Hours
Mon.

7:00 a.m. to 5:00 p.m.

Tue.

7:00 a.m. to 5:00 p.m.

Wed.

7:00 a.m. to 5:00 p.m.

Thu.

7:00 a.m. to 5:00 p.m.

Fri.

7:00 a.m. to 5:00 p.m.

Sat.

Closed

Sun.

Closed
Main Phone
Appointments
Contact us to schedule, reschedule, or cancel your appointment. If a referral is required, you'll need to contact your primary care provider first.
Referral required? No
Walk-ins accepted? No
Our optometrists provide many eye-related services and treatments like:
Vision services and eye exams
Treatment for diseases and injuries of the retina, cornea, and other parts of your eye
Low-vision services for conditions like macular degeneration that can't be corrected by glasses, surgery, or medication
Special eye exams for diabetic patients
Get updates from VA Mountain Home health care