Johnson City VA Clinic
Our outpatient clinic is the Psychosocial Rehabilitation & Recovery Center. Below, you'll find our address and hours, parking and transportation information, and the other health services we offer at our Johnson City VA Clinic.
Location and contact information
Address
500 Washington Avenue
Johnson City, TN 37604-5518
Phone numbers
Clinical hours
Mon: 8:00 a.m. to 4:30 p.m.
Tue: 8:00 a.m. to 4:30 p.m.
Wed: 8:00 a.m. to 4:30 p.m.
Thu: 8:00 a.m. to 4:30 p.m.
Fri: 8:00 a.m. to 4:30 p.m.
Sat: Closed
Sun: Closed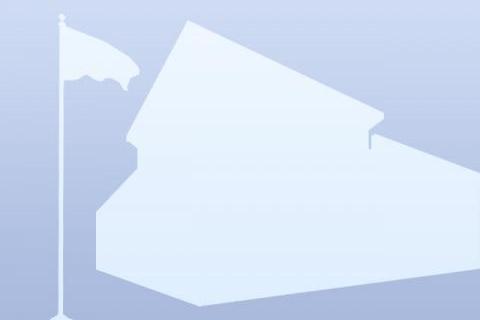 Prepare for your visit
Click on a topic for more details.
Cost: Free
Wheelchair availability: Wheelchairs are available upon arrival for patients who need them to access the building.
•Outpatient Clinics
•Veterans are encouraged to limit those accompanying them to those needed for patient assistance.  Any person accompanying the veteran must wear a mask in clinical areas marked as high-risk areas with signs.   
•Acute Care Wards
•Visitation only in patient room or other clinical ward designated area
•Limitation to two visitors at once is encouraged
•Visitors will continue to be screened for symptoms and COVID exposure and wear mask for duration of visit on acute care wards.
•Visitation remains restricted for COVID positive patients to compassionate need
•CLC
•Follows the CLC moving forward guidance on community transmission rates and facility positive cases to allow face to face visits by appointment outside or in designated areas---compassionate visits at bedside are accommodated for qualifying cases
•Families are sent updates on changes and the CLC receptionist can assist with questions
In the spotlight at VA Mountain Home health care
Health services offered here
Click on a service for more details like location, contact, and appointment information.
Mental health care
Common conditions:
addiction, depression, anxiety, trauma, PTSD, bipolar disorder, schizophrenia, OCD
If you're struggling with issues like PTSD, depression, grief, anger or trauma, we offer counseling and other support. All VA health care facilities offer same-day help. You may qualify even without enrolling in VA health care.
Contact information
Hours
Mon.

8:00 a.m. to 4:30 p.m.

Tue.

8:00 a.m. to 4:30 p.m.

Wed.

8:00 a.m. to 4:30 p.m.

Thu.

8:00 a.m. to 4:30 p.m.

Fri.

8:00 a.m. to 4:30 p.m.

Sat.

Closed

Sun.

Closed
Appointments
Contact us to schedule, reschedule, or cancel your appointment. If a referral is required, you'll need to contact your primary care provider first.
Phone
Referral required? Yes
Walk-ins accepted? No
Our medical center and clinics provide consultation, evaluation, and treatment for a range of issues that may impact your mental health or emotional well-being. Our confidential outpatient services include individual and group therapy for:
Psychiatric disorders such as schizophrenia, bipolar disorder, and depression
Marriage and relationship problems
Post-traumatic stress disorder (PTSD)
Anxiety, addictive behaviors, and personality disorders
Aggressive or self-harming behaviors
Get updates from VA Mountain Home health care