VA Nebraska-Western Iowa health care
At VA Nebraska-Western Iowa Health Care System, our health care teams are deeply experienced and guided by the needs of Veterans, their families, and caregivers. Find a health facility near you, and manage your health online. Sign up for community events and updates.
Manage your health online
In the spotlight at VA Nebraska-Western Iowa health care
Stories
OMAHA, Neb. – The Paralyzed Veterans of America's Great Plains Chapter recently bestowed its quarterly award upon an extraordinary nurse at the Omaha VA Medical Center for exceptional service.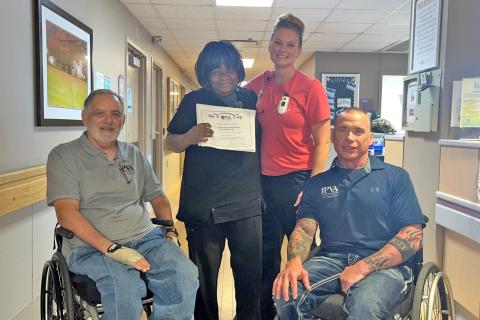 GRAND ISLAND, Neb. – The song is immediately recognizable.
See all stories
Get updates from VA Nebraska-Western Iowa health care