Stories
Read about what's happening in our VA Oklahoma City health care community.
In the spotlight at VA Oklahoma City
They were pioneers during a time their country needed them most, yet they were also America's best kept secret until recently. The Women Air Force Service Pilots of World War II paved the way for women in the military today. 100 year old WASP Veteran Nell Bright is the epitome of Upholding Valor.
Throughout the VA Oklahoma City Healthcare System, everyone worked tirelessly to care for our Veteran population as the COVID-19 pandemic arrived in the United States.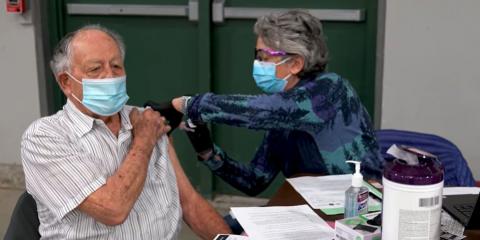 The U.S. Department of Veterans Affairs (VA) recently announced that video telehealth appointments to Veterans' homes increased over 1000%, as Veterans increasingly chose virtual care through VA Video Connect during the Covid-19 pandemic.