Stories
VA Pacific Islands health care top stories.
VAPIHCS Veterans, September is Healthy Aging Awareness Month, dedicated to empowering older adults to live healthier, happier lives. This week is also National Assisted Living Week.
VAPIHCS Veterans, September is National Suicide Prevention Awareness Month. Across the nation -organizations, mental health advocates, survivors and community partners will take time to bring awareness and understanding on this difficult topic.
VAPIHCS Veterans, Twenty years ago, on Tuesday morning, September 11, 2001, our lives changed forever as terrorists attacked the United States of America. It was a sobering day marked by the humanity, heroism and grace that rose up throughout our Nation as we faced unimaginable tragedy and loss.
VAPIHCS Veterans, Starting in mid-September, the CDC is expected to recommend a booster shot for anyone who received either the Pfizer-BioNTech or Moderna COVID-19 vaccine. When that begins, you should be able to get a booster shot 8 months after you received your second dose.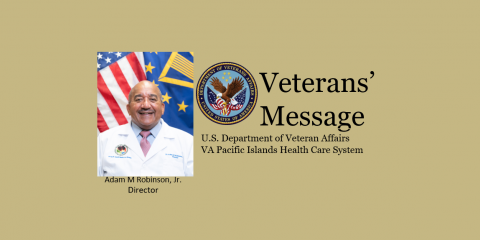 August 27, 2021 VAPIHCS Veterans, VA Pacific Islands Health Care System Just Launched All New Website Aug 25
Our Nation has made significant progress in battling COVID-19, but there are still many regions of the country experiencing increased cases primarily due to the Delta variant
Place holder for Feature Story.