Stories
Read about what's happening in our VA Pittsburgh health care community.
A Vietnam Veteran whose son died while serving with the Army in Iraq used his carpentry skills to ensure his family's sacrifice is forever remembered.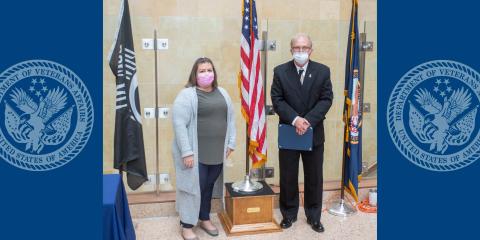 Dr. James Ibinson is VA Pittsburgh Healthcare System's 2022 Outstanding Physician of the Year.
A long time ago, 1981 to be exact, two young men sat in the waiting area of the Military Entrance Processing Station (MEPS) in Pittsburgh's federal building, waiting to take the oath of enlistment to train as Army medics.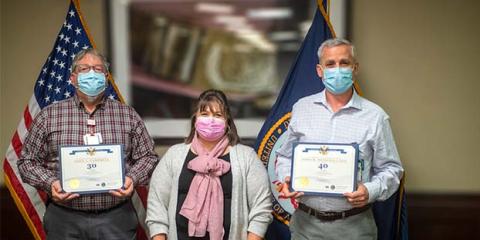 Seated with his eyes closed and hands resting atop his chest, Veteran Sean Monahan drifted off to a relaxing place while listening to the light, sweet notes of a harp.
For many Veterans who have had COVID-19, symptoms linger long after the initial infection. To help these Veterans, VA Pittsburgh Healthcare System established a multi-specialty clinic to treat post-COVID conditions.
VA Pittsburgh Healthcare System is hiring medical support assistants and all you have to do to apply is email us your resume. If we call you for an interview on Jan. 20 or 21, we might hire you on the spot.
Holidays can be stressful for Veterans and caregivers. VAPHS staff offer tips on how to manage added stress this time of year.
VA Pittsburgh's CLC tests innovative cleaning product
A VA Pittsburgh Healthcare System nurse practitioner who helped lay the groundwork prior to her retirement in 2017 for the 2020 formation of a dialysis program to shield Community Living Center (CLC) patients from COVID-19 will forever be remembered on the H.J. Heinz III campus in O'Hara Township.
The Board of Directors of the National Association of Veterans' Research and Education Foundations (NAVREF) in September announced the election of VA Pittsburgh Healthcare System (VAPHS) Chief of Staff Dr. Ali Sonel to their board of directors.