Stories
Read about what's happening in our VA Pittsburgh health care community.
During the Veterans Health Administration's 75th Anniversary, VA Pittsburgh Healthcare System looks back on those who pioneered its Homeless Veterans Program and Domiciliary. The Domiciliary's continued success in helping Veterans shows some problems can be solved without medicine.
Caregiving is tough but rewarding. One Veteran's mother helps her son thrive with assistance from VA's Caregiver Support Program.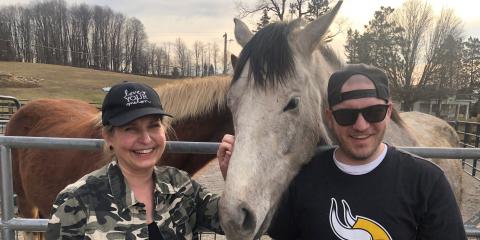 Marine Corps Veteran and Bethel Park native Jim Mechenbier hopes to ride his motorcycle again with his own two legs – one flesh and one prosthetic.
Army Veteran Timothy Yablonski received a portion of liver from his stepdaughter Alyssa Last in 2020, making history as VA's first living-donor liver transplant.
VA Pittsburgh has partnered with Ompractice to provide Veterans, caregivers, staff and volunteers with unlimited access to free livestreamed yoga, tai chi/qigong, Pilates, meditation, children's classes and more.
On April 16, the U.S. General Services Administration (GSA) awarded a $92 million build-to-suit lease for a VA Community-Based Outpatient Clinic (CBOC) near the Monroeville Mall Macy's department store on Mall Circle Drive in Monroeville, Pennsylvania.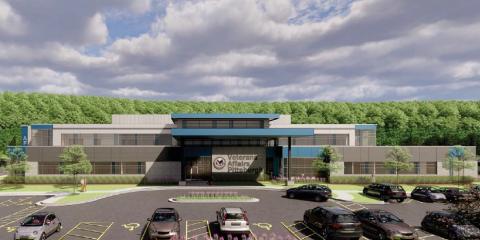 Drs. Gaetan Sgro and Elizabeth Hakas are VA Pittsburgh Healthcare System's 2021 Outstanding Physicians of the Year.
VA Pittsburgh Healthcare System staff are working to reach more Veterans using mobile mental health apps.
Join a virtual listening session on March 10 to tell us how VA can improve your health care.
Veterans enrolled in VA Pittsburgh Healthcare System's Home-Based Primary Care (HBPC) program are receiving COVID-19 vaccines in their homes.