Stories
VA Sierra Nevada health care top stories.
Getting a flu shot protects you, your family and your community.
Marisa Marshall, RN is our Malignancy Nurse Navigator, or in other terms, she is responsible for identifying and removing barriers that may impact treatment for tumors and cancers.
VA Sierra Nevada Health Care System's Executive Leadership is proud to announce the 2022 Volunteer of the Year, Mr. Steven Hower.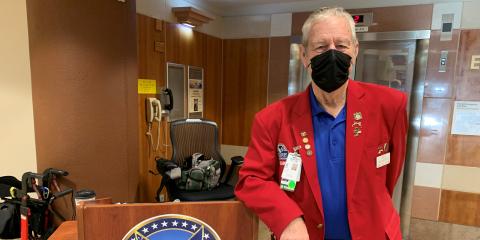 As most Americans are aware, February is Black History Month.
As we remember Dr. Martin Luther King, Jr.,
Everyone has opinions. Everyone has complaints.
Keith Ching, a 77-year-old Vietnam infantry Veteran, yearned to get back into shape. He didn't need to get back to the 130 push-up days of his youth, but he wanted to live a healthy and long life where he could keep up with his family.
The magic of the holidays is felt through the smiles of the children who surround us.
Kevin Amick, VA Sierra Nevada Health Care System (VASNHCS) newly appointed Executive Director, landed in Nevada desert early November.
The holidays are here  and chances are you're eating a bit more than you would any other time of the year.