Glenis Drive 2 VA Clinic
Our outpatient clinic offers primary care to help you stay healthy throughout your life. Below, you'll find our address and hours, parking and transportation information, and the other health services we offer at our Glenis Drive 2 VA Clinic in Murfreesboro.
Location and contact information
Address
260 Glenis Drive, Liberty Square
Murfreesboro, TN 37129-5102
Phone numbers
Clinical hours
Mon: 8:00 a.m. to 4:30 p.m.
Tue: 8:00 a.m. to 4:30 p.m.
Wed: 8:00 a.m. to 4:30 p.m.
Thu: 8:00 a.m. to 4:30 p.m.
Fri: 8:00 a.m. to 4:30 p.m.
Sat: Closed
Sun: Closed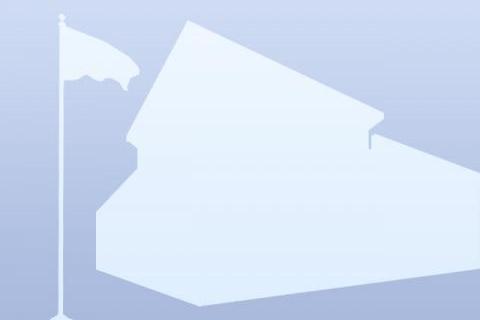 Prepare for your visit
Click on a topic for more details.
Cost: Free
Wheelchair availability: Wheelchairs are available upon arrival for patients who need them to access the building.
Van services for Veterans
DAV vans
Hours: Individual van schedules vary
We work with Disabled American Veterans and county Veterans Affairs directors to provide transportation for Veterans and authorized caregivers to get to scheduled medical appointments.
Non-DAV van services
Many localities in the region provide other van services to Veterans.
Learn more about DAV and the other van services available in your county
Beneficiary travel
Beneficiary travel benefits include round-trip transportation from your home to the medical center, mileage reimbursement, or special mode transport. 
In the spotlight at VA Tennessee Valley health care
Health services offered here
Click on a service for more details like location, contact, and appointment information.
Mental health care
Common conditions:
addiction, depression, anxiety, trauma, PTSD, bipolar disorder, schizophrenia, OCD
If you're struggling with issues like PTSD, depression, grief, anger or trauma, we offer counseling and other support. All VA health care facilities offer same-day help. You may qualify even without enrolling in VA health care.
Contact information
Hours
Mon.

8:00 a.m. to 4:30 p.m.

Tue.

8:00 a.m. to 4:30 p.m.

Wed.

8:00 a.m. to 4:30 p.m.

Thu.

8:00 a.m. to 4:30 p.m.

Fri.

8:00 a.m. to 4:30 p.m.

Sat.

Closed

Sun.

Closed
Main Phone
Appointments
Contact us to schedule, reschedule, or cancel your appointment. If a referral is required, you'll need to contact your primary care provider first.
Referral required? No
Walk-ins accepted? No
Care we provide at VA Tennessee Valley Healthcare System
Our medical center and clinics provide consultation, evaluation, and treatment for a range of issues that may impact your mental health or emotional well-being. Our confidential outpatient services include individual and group therapy for:
Psychiatric disorders such as schizophrenia, bipolar disorder, and depression
Marriage and relationship problems
Post-traumatic stress disorder (PTSD)
Anxiety, addictive behaviors, and personality disorders
Aggressive or self-harming behaviors
Suicide prevention
Call our Veterans Crisis Line at
988
and press 1 for free, private help anytime 24/7. Our local suicide prevention coordinators can also connect you with ongoing counseling and services.
Contact information
Main Phone
Appointments
Walk-ins accepted? Yes
Care we provide at VA Tennessee Valley Healthcare System
We work with behavioral health providers and community organizations to help you and your family during times of crisis. We offer:
Suicide prevention care coordinators
Suicide prevention case managers
Veterans Crisis Line follow-up care
Suicide prevention training from the TVHS Suicide Prevention Team
Gun safety locks
If you are experiencing a crisis at this time, please call 800-273-8255 and press 1 for professional help or seek help at the Nashville VA emergency department and Alvin C. York VA urgent care clinic from 8 a.m. - 8 p.m.
Get updates from VA Tennessee Valley health care