Stories
Read about what's happening in our VA Tennessee Valley health care community.
April 17 - 23 is National Volunteer Week. We are happy to have Charles "Chuck" Emerson, M.D as a Volunteer Ambassador.
Megan Pichette, a registered nurse at Tennessee Valley Healthcare System, was recently honored with The DAISY Award For Extraordinary Nurses. The award recognizes the super-human efforts nurses perform every day.
For Patrick Fitzsimons, St. Patrick's Day isn't a day for him to simply wear green. It's chance for him to suit up in his black kilt, green-checkered suspenders, and scruffy red beard.
If you asked former Air Force Officer Rebecca Erwin how she feels today, she'd tell you she feels at peace and full of joy. After serving her country for 17 years, she now spends most of her time in the Nashville area hiking, exploring, and volunteering with local organizations.
March is National Nutrition Month, and the TVHS Nutrition and Food Services team has some tips to help spice up your plate.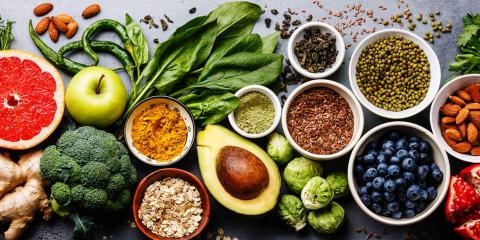 Members of the Tennessee Valley Healthcare System Social Work Services team recently had a research article published in The Journal of Social Work in Public Health, a peer-reviewed national journal.
Veterans who were impacted by the December 10 and 11 tornadoes in Kentucky and Tennessee may be eligible to receive assistance from FEMA.
Pageant contestants from the Tennessee State Fair Association donated more than 11,000 goods last month to VA Tennessee Valley Healthcare System (TVHS) for Veterans in need.
Ben Conner, Army Veteran and Tennessee Valley Healthcare System volunteer, was selected as a recipient for the Governor's Volunteer Star Award from Hamilton County Friday, Jan. 28 for his dedication to serving and volunteering at the Chattanooga VA Clinic.
At the age of 72, Michael Miller continues to climb roofs, crawl under houses, and inspect dozens of homes.