Stories
Read about what's happening in our VA Tennessee Valley health care community.
Jon Maggard, police chief at VA Tennessee Valley Healthcare System, recently earned the Patriot Award from the Department of Defense for his role in supporting active duty employees.
The Whole Health clinic at Tennessee Valley Healthcare System (TVHS) is a holistic approach to health care that focuses on overall health and well-being through different modalities of care like yoga, mindfulness, chiropractic, complementary and integrative care and much more.
MURFREESBORO, Tenn. – La'Wanda Bowers, a licensed practical nurse at VA Tennessee Valley Healthcare System, earned The DAISY Award Friday, Dec. 3 for providing exceptional health care to a Veteran in Cookeville.
"I feel 18 again." That's how Navy Veteran Charles Booker described his experience at the Tennessee Valley Healthcare System (TVHS) social distancing disco party that took place on April 24, 2020.
During cold and flu season, Veterans may be tempted to use previous antibiotics they were prescribed, but will antibiotics really help you feel better?
The Great American Smokeout, November 18, is a national observance encouraging Veterans and other Americans to enjoy a life free from smoking.
Army Veteran Terry Tisdale is not the man he once used to be.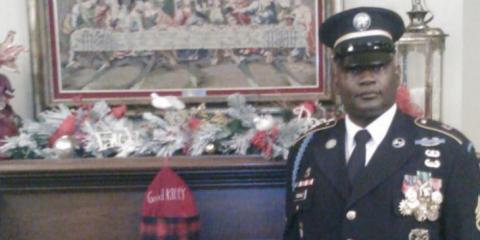 After a week of trying to cope and self-medicate his post-traumatic stress disorder with substances, Army Veteran Michael "Todd" Sims returned to his Chattanooga home.
Robots are taking over the fight against COVID-19.
It's 7 a.m. on a workday. Marine Veteran Toby Toon sluggishly rolls himself out of bed and walks to the shower to rinse the late night off. He hopes his day will bring him joy instead of anger, but deep down he knows the answer.