VA Washington DC health care
At VA Washington DC Healthcare System, our health care teams are deeply experienced and guided by the needs of Veterans, their families, and caregivers. Find a health facility near you, and manage your health online. Sign up for community events and updates.
Manage your health online
In the spotlight at VA Washington DC health care
Stories
The first Tuesday after Thanksgiving is known around the world as Giving Tuesday. This global day of giving serves as a reminder that we can all contribute in some way to bettering the world around us.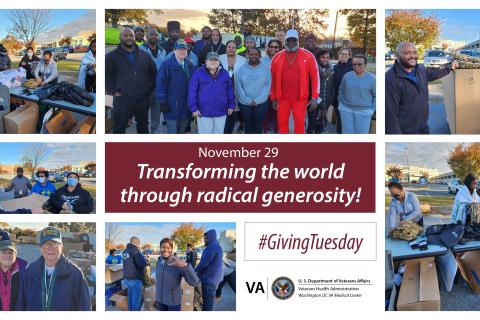 The holiday season is a time for joy and love as we gather with family and friends. But for some, the approaching celebrations and traditions can be a painful reminder of those who are no longer with us.
See all stories
Events
Washington DC VA Medical Center Chaplain Service offers a new Buddhist-Informed Spirituality Care Group for Veterans and staff.
When
Tuesday, Nov 29, 2022
12:00 p.m. – 1:00 p.m.
ET
See all events
Get updates from VA Washington DC health care