VA Washington DC health care
At VA Washington DC Healthcare System, our health care teams are deeply experienced and guided by the needs of Veterans, their families, and caregivers. Find a health facility near you, and manage your health online. Sign up for community events and updates.
Manage your health online
In the spotlight at VA Washington DC health care
Stories
This National Meditation Month, Washington DC VA Medical Center is spreading the word about meditation classes and resources available to Veterans through the Integrated Health and Wellness Program.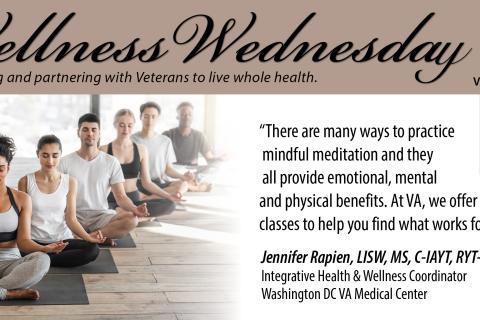 Summer days are upon us, and so are the long-awaited rays of sunshine. Are you prepared to practice sun safety?
See all stories
Events
Breast Cancer Support Group for Veterans
When
Wednesday, Jun 7, 2023
6:00 p.m. – 7:00 p.m.
ET
See all events
Get updates from VA Washington DC health care