Stories
Read about what's happening in our VA Louisville health care community.
The Robley Rex VAMC participated in the Veteran Health Administration's (VHA) nationwide Onboarding Surge Event Thursday in an effort streamline the hiring process for future VA employees.
Louisville, KY - The Robley Rex VAMC's Psychosocial Rehabilitation and Recovery Center (PRRC) for Veterans living with severe mental illness celebrated its first graduates in program history on Tuesday.
Did you hear? Updated COVID-19 booster vaccines are here!
It's time to get your flu shot.
Effective July 16, Veterans have the option to Dial 988 then Press 1 to connect with caring, qualified responders for 24/7 crisis support.
The PACT Act is a historic new law that expands VA health care and benefits for Veterans exposed to burn pits and other toxic substances. This new law empowers VA to provide generations of Veterans – and their survivors – with the care and benefits they have earned.
On May 7, 2022, the world was alerted to a confirmed case of monkeypox in the United Kingdom. Since then, the virus has spread to many countries including the United States and the World Health Organization has declared it a Public Health Emergency of International Concern.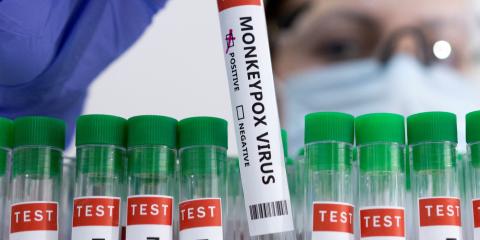 Did you know that about six out of every 100 people will have posttraumatic stress disorder (PTSD) at some point in their lives? PTSD treatments work, but unfortunately, most people who have PTSD don't get the help they need. The following is an interview with Dr. Brian Macobin, a clinical psychologist and Robley Rex VA Medical Center's Specialty Outpatient Section
On Wednesday, nearly 300 motorcyclists from the Run For the Wall organization arrived at the Robley Rex VA Medical Center on their annual journey to the Vietnam Veterans Memorial in Washington, D.C.
LOUISVILLE, KY - In his first official visit to Louisville, Department of Veterans Affairs (VA) Secretary Denis McDonough spent Friday morning meeting with leadership, staff, and touring Robley Rex VA Medical Center to meet patients and get a first-hand look at how the hospital operates.