Traveling Veteran Coordinator
Are you a Traveling Veteran? To coordinate routine services while traveling, please contact your PACT Team by phone, or access MyHealtheVet to ask for a Traveling Veteran Coordinator consult.
Connect with a care coordinator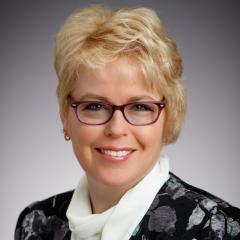 How the Coordinator Can Help
The Travel Coordinator can help with setting up care at the other VA sites 
Share data and care needs with other VA sites
Manage consults for care
Provide follow-up when care is ordered at Community Clinics that are not VA affiliated
Non-Urgent Outpatient Care
Call your home PACT team for your regular care needs. The team will set up a consult for you
The coordinator will set up care for you at a VA site near your travel location
Ready to Travel?
Let your primary doctor know 6-8 weeks before you plan on traveling within the US. 
Planning overseas travel? Please alert your PACT team 8 weeks before leaving to ensure that you have all advice/services you need before your trip. 
Ask for a Traveling Veterans Coordinator Consult. 
Tell your Patient Assigned Care Team: 
Dates for travel and return date. 

If you need: vaccines, lab work, injections, and special consults. 
Do not use a PO Box. 

New Address-your medications will be mailed to this address. 

Make sure you have enough medication before you travel. 

Refill your medications at your home VA 10-14 days before you run out of medication 
Your primary doctor at your home VA will makes sure your care does not stop while you are traveling. Your doctor will be updated on your care. 
You can receive care at any VA site without a local primary team, even when your primary doctor is out of state. 
Labs 

Vaccines 

Nurse's visits 
Medication refills if you have an active prescription 

Pain medications – are NOT available 
If you have an emergency while you are away: 
Call 911 

Go to the closest Emergency/Urgent Room 

Remember to let the hospital know that you are a veteran, and the VA should be notified. 

Veteran or family-please notify the VA in 72 hours at 844-724-7842 (24 hours/7days) 
Out Patient Pharmacy
Lobby: Monday-Friday 8:30 am-5:00pm
Phone: 608-256-1901 ext. 17076
Phone Hours: Monday-Friday 8:30 am-5:00pm
The VA that you are going to will not give you any controlled medication
Veteran must give an address for the trip so their medication can be delivered
Veterans must check that they have enough medications before they leave for their trip
VA sites near you may give medications that have refills. This depends on that VA's stock
Please check with your home VA for refills first
If you run out or lose your medication, a VA site near you should be able to give you a one-time small supply (10-14 days)
Veteran's Foreign Medical Program
Benefits program for U.S. Veterans living or traveling outside the United States
Must have a service-connected disability
Contact the VHA Office of Community Care
Foreign Medical Program
PO Box 469061
Denver, CO 80246-9061
Phone: 303-331-7590
Locate VA or Community Care health care while traveling
To find a VA facility, visit:
    https://www.va.gov/find-locations
Then enter:
Zip code where you are traveling
Select the service  facility type (VA or Community care)
Select Blue search button (right side)
Click on the Blue title of the facility and this will open the facility's web page.
VA  finder will provide veterans with the following information:
VA hospitals and Out patient (CBOC) faculties
Community Care VA approved Urgent care and ER/Hospitals

Facility address
Phone numbers
Days and times of operation
Services offered

Directions to the facility
Other VA services