Stories
Read about what's happening in our VA Central Ohio health care community.
The VA Central Ohio Healthcare System transitioned to VA's new electronic health record (EHR), April 30.
Vietnam Veteran Herb Mitchell took his health into his own hands last year and lost 79 pounds as a result.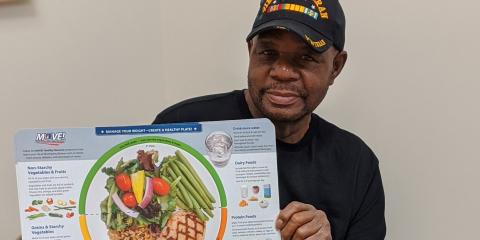 Endocrinology at Columbus VA plays a critical role in wellness by meeting unique health needs of the diverse and expanding Veteran population in central Ohio.
Central Ohio Veterans and volunteers are connecting and establishing relationships despite distance, isolation and immobility.