Dental General Practice Residency Program
Internships & Fellowships
Dental Residency Program
General Practice Residency Program
Residency Program Description
The General Practice Residency is a one-year program designed to provide clinical and didactic training in general dentistry at the post-doctoral level. Four resident positions are available. The program is accredited by the Commission on Dental Accreditation of the American Dental Association. A certificate is awarded to the resident upon successful completion of the program.
This residency program will prepare the resident to deliver comprehensive oral health care by providing instruction and experience involving ambulatory and hospitalized patients with a wide spectrum of medical conditions. This hospital training program will enable the resident to develop a level of understanding of oral health as an integral and interactive part of total health. It will also offer the opportunity to work with other health care professionals in the hospital and broaden clinical exposure to conditions not commonly seen in the clinic of a dental school.
 Goals and Objectives
Enhance and advance knowledge and diagnostic and clinical skills in general dentistry.
Provide advanced educational opportunities which enable the resident to apply scientific principles to learning and oral health care.
Provide comprehensive oral health care management of medically compromised patients through a broad understanding of the interrelationship of dental and medical conditions and the physical, psychological, social, and emotional needs of the patient.
Participate and function in interdisciplinary health care teams in a hospital setting.
Expand knowledge of veterans' issues, medical conditions, and oral health needs.
Residency Program Details
Clinical Experience in General Practice
Click here to watch the Dental Service Walkthrough Video
A. Clinical Experience in General Practice
General Practice Residents spend much of their time treating and managing patients in a general dentistry clinical setting. They are responsible for the comprehensive treatment and care for these patients, including treatment planning, operative and fixed prosthodontics, removable prostheses, endodontics, implants, and other needs of the patient as appropriate. Experience will be gained in the use of various restorative techniques and dental materials, as well as the indications for their use in clinical practice. Exposure to the restoration of dental implants will also be provided. GPR Residents gain experience in the fabrication of complete and removable partial dentures, implant-supported prostheses, and special prostheses used in oral and maxillofacial surgery such as stents for pre-prosthodontic, orthognathic, and implant surgery. In addition, residents will gain some experience in the fabrication of sleep apnea appliances and limited orthodontics treatments.
B. Rotations
Residents have the opportunity to work with specialists in the fields of endodontics, periodontics, prosthodontics, and oral surgery. Residents have designated rotation in endodontics, periodontics, oral surgery and may also schedule their patients with specialists throughout the year:
1. Oral and Maxillofacial Surgery:
Residents spend two full-time 6 ½ week rotations with the Oral Surgery Service (OMFS). Experience will include performing surgical procedures in the dental clinic, and in the operating room. Practical experience in major and minor oral surgery procedures, including exodontia, reduction of maxillary and mandibular fractures, placement of dental implants, major and minor bone grafting, management of temporomandibular joint disorders, and the treatment of pathology of the oral cavity will be provided. GPRs work alongside two UCSF senior oral surgery residents and the OMFS faculty and accompany them to the operating room twice per week. During this rotation, residents are also on call for OMFS and manage inpatients with the OMFS service.
2. Periodontics:
The clinical content will include the diagnosis and prognosis of periodontal disease, treatment planning, instrumentation, and periodontal surgical procedures and techniques, including flap design, osseous surgery, soft and hard tissue grafting, and implant placement and management.
3. Endodontics:
This clinical rotation will include the diagnosis and treatment of endodontic problems and emergencies. Endodontic faculty work with GPR residents in the treatment of their patients and provide lectures to residents. Residents will get exposure to the complete spectrum of non-surgical, surgical, and microsurgical procedures, including a variety of canal preparation and obturation techniques and the use of rotary instrumentation.
4. Anesthesia Department:
The resident will be assigned to the Anesthesiology Service for two weeks of instruction in the administration of general anesthesia for major surgery. Experience will be obtained in the pharmacology of general anesthetics, the placement of IVs, ventilation, intubation, and intraoperative monitoring.
5. Emergency Department:
Each GPR resident will spend two weeks in the Emergency Department (ED) working with ED residents and physicians in the assessment and treatment of emergency patients. Experience will be obtained in various types of emergency medical needs with an emphasis on dental trauma, pain, and infection.
C. Didactic Training
General Practice Residents participate in several advanced didactic experiences, including the following:
Medical Emergency Management in the Dental Office Course:
Alongside GPRs from two nearby institutions, residents at the SFVAMC participate in an advanced course to train them in the management of medical emergencies in the dental offices. Offered one Monday afternoon per month, oral surgery and medicine faculty train residents in responding to and effectively treating medical emergencies that could commonly occur in dental offices, including seizures, syncope, hypo/hyperglycemia, strokes, cardiac emergencies, drug overdoses, etc.
ACLS Training and Certification:
General Practice Residents receive a year-long simulation course designed to help prepare them for Advanced Cardiac Life Support (ACLS) certification. This course includes learning about effective participation in code situations, identification of ECG rhythms, and diagnosis and management of tachyarrhythmia, bradycardia, ventricular fibrillation, asystole, stroke, acute coronary syndrome, etc. in the context of ACLS. This course also provides an opportunity to practice IV insertion, airway management and intubation, patient monitoring, drug dosing and administration in a simulation setting. Residents graduate the program having tested for their ACLS certification.
H&P -  History and Physical Diagnosis Course (OMS 416.0):
First-year VA residents (alongside multidisciplinary 1st year residents from University of California San Francisco residents in periodontics, oral surgery, and GPR residents from around the region) participate in a month-long course to develop the resident's capacity for recognition of signs and symptoms of systemic diseases. Residents will be prepared to pre-operatively work-up patients in order to correlate physical diagnosis, laboratory findings, imaging, and other studies with history and symptoms. This course trains residents in multiple disciplines to obtain, record, and interpret comprehensive medical histories and to observe and perform complete physical examinations on patients anticipating inpatient and outpatient surgical procedures.
Weekly lectures and conferences:
Monday afternoons are reserved for didactic training of residents, and specialty faculty follow an assigned lecture schedule to cover topics including prosthodontics, endodontics, geriatrics, periodontics, and oral surgery topics. Interdisciplinary implant conferences also occur 2nd and 4th Monday of each month, with computer guided implant case conference on the 4th Wednesday of each month. In addition, there are noon time lectures on various topics such as Geriatric dentistry, Sleep Medicine, Oral Pathology, Practice Management, and limited orthodontics treatment Using Invisalign. Residents also participate in VA nationwide webinars on first Wednesday each month.
Additional educational opportunities:
General Practice Residents are also frequently invited to area dental laboratories, noon time learning sessions, and presentations by dental product vendors for lectures and hands-on training. Recent trainings include planning guided implant cases, techniques for placing new implants, etc.
Salary and Benefits
Salary and Benefits
A. Stipend:
Approximately $100,000/year and it is adjusted annually
B. Sick Leave 
Residents are allotted ten days of sick leave. In addition, residents receive eleven federal holidays
C. Professional Liability Coverage
General Practice Residents receive professional liability coverage through the Department of Veterans Affairs for residency-related clinical activities for the duration of the program. Outside activities are not covered by this policy.
D. Due Process Policy
Residents have access to due process through the Equal Employment Opportunity Office in the medical center.
E. Outside Professional Activities
Limited outside professional activities, including continuing education programs, may be allowed at the discretion of the Program Director and Chief, Dental Service
GPR How to Apply
The application deadline is November 5th.
After applications are received and reviewed, you will be contacted only if you are selected for an interview.
1. PASS/MATCH materials should be submitted.
The program is a participant in the Postdoctoral Application Support Service (PASS) of the American Dental Education Service. This program is designed to simplify the application process.
On-line PASS applications are available at www.adea.org. The VA San Francisco Medical Center a non-discrimination policy is adhered to in the selection process to the General Practice Residency in the Department of Dentistry.
2. Supporting Documentation:
 VA Form 10-2850D (PDF) - No hand written form allowed.
Download and save the Form first before you fill it out then Rename it
       (Ex: Smith J_VA Form 10-2850D)
2x2 Photo Headshot - Business Attire (Coat & Tie)
Click the link Below to Submit the supporting documentation (2):
DentalGPRProsthSubmissions - Link opens in default email application.* 
* If the link above does not work, please send an email to:
with the subject: 
GPR PROSTH Documents: New Submission
Submit all these documents to ADEA PASS
DO NOT SEND THESE Docs TO SFVA:
(3) letters of recommendation
Personal statement
Official documents from dental school
College transcripts
3. Application materials will not be returned to the applicant.
Enrollment Requirements
A. Graduation from a United States dental school, which has been approved by the American Dental Association Council on Dental Education
B. Completion in Postdoctoral Application Support Service (PASS)
C. Participation in Postdoctoral Dental Matching Program (MATCH)
D. Personal interview upon invitation
E. INDBE test results are required upon acceptance to the program.
F. United States citizenship is required
G. The program complies with the Equal Employment Opportunity policy of the Department of Veterans Affairs which provides equal opportunity to all regardless of race, color, creed, national origin, ancestry, sex, marital status, disability, religious or political affiliation, age or sexual orientation.
The successful GPR applicant will be in the top third or better of their dental school class, demonstrated excellence in undergraduate education, have excellent letters of recommendations, and be interested in concentrating on prosthodontic and surgery procedures in a hospital-based setting.
Ana Jesica D. Barreras, RDAEF, CDA
GPR/Prosthodontic Residency Program Coordinator
Senior Clinical Expanded Function Assistant
Oral Telemedicine-Program Support Assistant
San Francisco VA Health Care System (VISN 21/Station 662)
4150 Clement Street (160) Bldg. 200 1st Floor, Room 1D-007
San Francisco, California 94121
Email: AnaJesica.Barreras@va.gov
Office: 415-221-4810 Ext 24533
Cell Phone: 650-557-8367
San Francisco VA Medical Center
4150 Clement Street, Building 200 - 1st floor
Dental Service (Mail Code: 160)
San Francisco, California 94121
Rebeka Silva DMD, FACD
Chief, Dental Service | Staff Oral Surgeon
Bio
VA San Francisco health care
Shelley Miyasaki, DDS, PhD
Assistant Chief, Dental Service | Staff Oral Surgeon
Bio
VA San Francisco health care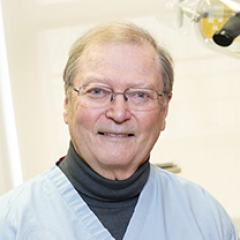 Michael Jacobs, BS, DDS, MS, FACP
Site Director, Prosthodontic Residency Program | Staff Prosthodontist
Bio
VA San Francisco health care
Gloria Khoo, DDS
Director, General Practice Residency | Staff Prosthodontist
Bio
VA San Francisco health care
Stephen Connelly, DDS, MD, PhD, FACS
Oral Maxillofacial Resident Director | Staff Oral Surgeon
Bio
VA San Francisco health care
Rishi Jay Gupta, DDS, MD, MBA, FACS
Section Chief, Oral and Maxillofacial Surgery | VISN 21 Sleep Surgical and Dental Director| Staff Oral Surgeon
Bio
VA San Francisco health care
Lily Huynh, DDS
Assistant Director, General Practice Residency | Dental Lab Director | Staff Prosthodontist
Bio
VA San Francisco health care
Roy Y. Nakamoto, DDS, MS, FACP
Staff Prosthodontist
Bio
VA San Francisco health care
Michael Lee, DMD, MS
Assistant Site Director, Prosthodontic Residency Program | Staff Prosthodontist
Bio
VA San Francisco health care
Renu Sharma, DDS
Staff General Dentist | Social Chair
Bio
VA San Francisco health care
David Ramirez, DDS
Staff General Dentist | Practice Management
Bio
VA San Francisco health care
Igor Roitman, DMD
Staff Periodontist
Bio
VA San Francisco health care
Tabitha Chen, DDS
Staff Periodontist
Bio
VA San Francisco health care
Brian Nguyen, DMD
Staff Endodontist
Bio
VA San Francisco health care
Jill White, DDS, MSc
Oral and Maxillofacial Pathologist
Bio
VA San Francisco health care
Bonnie Lederman, DDS
Staff General Dentist-Geriatric
Bio
VA San Francisco health care
Chris M. Chui, DDS, MAGD, ABDSM, D-ASBA
Clinical Director, Dental Sleep Medicine and TMJ
Bio
VA San Francisco health care
Linda Yip, DDS
Staff Dentist | TMD and OSA Oral Appliance Specialist
Bio
VA San Francisco health care
Hilda Galicia, BS Health Administration
Business Manager, Dental Service
Bio
VA San Francisco health care
Current Residents
GPR 2023-2024
Jacob A. Burroughs, DMD | University of Kentucky
GPR Resident
Bio
VA San Francisco health care
Shih Yu Lin, DDS | University of California, San Francisco
GPR Resident
Bio
VA San Francisco health care
Renee Chiu, DDS | University of the Pacific
GPR Resident
Bio
VA San Francisco health care
Alethia Q. Li, DMD | University of Pennsylvania
GPR Resident
Bio
VA San Francisco health care
GPR (General Residency Program) 2022-2023 and Faculty
From left: Emily Heffner, DMD (GPR), Michael J. Lee, DMD, MS (Assistant Prosthodontic Director), Stephen Thaddeus Connelly, DDS, MD, PhD, FACS (OMFS Director), Rishi Gupta, DDS, MD, MBA, FACS (Section Chief-OMFS,  VISN 21 Sleep Surgical and Dental Director), Igor Roitman, DMD (Periodontist), Brian Nguyen, DMD (Endodontist), Michael S. Jacobs, DDS, MS, FACP (Prosthodontic Director), Chad Louie, DMD (GPR), Adrian Menendez, DDS (GPR), Shelley Miyasaki, DDS, PhD (Assistant Chief-Dental Service), Tabitha Chen, DDS (Periodontist), Lily Huynh, DDS (Assistant GPR Director), Gloria Khoo, DDS (GPR Director), Renu Sharma, DDS (Social Chair), Jessica Yu, DDS (GPR), Roy Nakamoto, DDS, MS, FACP (Prosthodontic Staff), Rebeka Silva, DMD, FACD (Chief-Dental Service)
2020-2023 Prosthodontic Residency & Faculty
From left: Michael S. Jacobs, DDS, MS, FACP (Prosthodontic Director), Gloria Khoo, DDS (GPR Director), Lily Huynh, DDS (Assistant GPR Director), Shelley Miyasaki, DDS, PhD (Assistant Chief, Dental Service), Roy Nakamoto, DDS, MS, FACP (Prosthodontic Staff), Rebeka Silva, DMD, FACD (Chief, Dental Service), Katherine Diep, DDS (Prosth3), Michael J. Lee, DMD, MS (Assistant Prosthodontic Director)
GPR & Prosth3 Graduation 2023
Welcome GPR & Prosth1 2023-2024