Jamaica Plain VA Medical Center
The Jamaica Plain campus of the VA Boston HCS provides primary care and specialty services, including mental health, laser therapy for vision and cancer, and treatment for spinal cord injuries. The Ambulatory Care Center serves as a hub for outpatient care, including Audiology, Ambulatory Day Surgery, Diagnostic Imagery and aphasia treatment. Services also include substance abuse programs, neuropsychology and the only VA radiation oncology program in the region. This campus is also home to the Behavioral Science and Women's Health Sciences Divisions of the National Center for PTSD.
Location and contact information
Address
150 South Huntington Avenue
Boston, MA 02130-4817
Phone numbers
Clinical hours
Mon: 730AM-400PM
Tue: 730AM-400PM
Wed: 730AM-400PM
Thu: 730AM-400PM
Fri: 730AM-400PM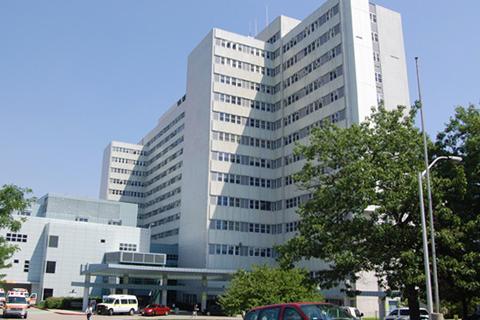 Prepare for your visit
Click on a topic for more details.
Parking cost: Free
Wheelchair availability: Wheelchairs are available upon arrival for patients who need them to access the building.
We offer COVID-19 testing on demand for Veterans who are enrolled in VA health care. Spouses and caregivers are not currently eligible for COVID-19 testing from VA.
There is no medical evaluation or treatment provided by the testing clinics. If you have mild symptoms and are concerned about COVID-19 infection, we can provide a test with instructions for follow-up as needed.
COVID testing is available at the VA Jamaica Plain Campus, Monday - Friday, 7 a.m. – 3 p.m., in the Ambulatory Care Entrance, Room F1-22.
Flu season is here and the influenza vaccine can reduce your risk of associated illness and hospitalization. 
The Lodge at Huntington House offers a temporary residence, at no charge, to Veterans who live outside a 50-mile radius of the Jamaica Plain campus. 
Jamaica Plain Campus Chaplain Service
Phone: 857-364-5065 or 774-826-2607
Main Building
150 S Huntington Ave
Boston, MA 02130
Offices - Third Floor, Room D127
Interfaith Chapel - Third Floor, Room E3-90A
Chapels are open daily for prayer, meditation and reflection
     Interfaith Chapel, 3rd floor, E89 Chapel
     Blessed Sacrament Chapel, 3rd floor D127
In the spotlight at VA Boston health care
Health services offered here
Click on a service for more details like location, contact, and appointment information.
Get updates from VA Boston health care